Cosmetic and Restorative Dentistry
To enhance your looks, Cosmetic and Restorative Dentistry is a great way to do so. It is an excellent method for restoring your smile.
What is Restorative Dentistry?
Restorative dentistry refers to the procedures performed by your dentist to keep your mouth healthy. Implants, dentures, fillings, and crowns are just a few of the treatments included in restorative dentistry. Restorative dentistry is focuses on keeping the mouth functioning properly, also it improve the overall appearance of one's smile.
Composite white fillings
Composite white fillings are considered necessary if you have multiple holes in your teeth caused by cavities or other factors. Composite white fillings are ideal for Cosmetic and Restorative Dentistry because they are simple to work with and provide a consistently positive experience.
Zirconia Crowns
Zirconia dental crowns are very beneficial because they help to push the boundaries and bring in something robust and efficient. They are also extremely durable.
Emax and Press ceramic cosmetic crowns
These cosmetic crowns will help you improve your appearance while giving you the confidence you've always desired. Ceramic crowns are adaptable and long-lasting. It's a method that provides extremely well, and you'll appreciate the value and how everything comes together.
Veneers
Veneers are beneficial because they can enhance the visual appeal of a smile. They will shield the tooth's surface from harm. Veneers can be made of dental porcelain or composite.
Hollywood
Hollywood is intended to help you improve and enhance your smile. It's a great strategy for naturally increasing the power of your smile. It can be fully customized to one's desires, and the end result will be white and perfect teeth!
Fixed Bridges
Dentures can rarely cause problems, for fixing it permanent bridges might be useful.
A bridge is a dental restoration that replaces one or more missing teeth. It is also known as a "fixed bridge" or a "fixed dental prosthesis." It is typically made up of an artificial tooth fused between two crowns (A crown is a hollow, man-made tooth that fits over a natural tooth or a dental implant) and extends across an area where there are no teeth. The bridge is locked in place by your own teeth on either side of the missing tooth(s) or by dental implants. A bridge is a permanent structure that cannot be removed.
How a bridge is done:
If you have healthy teeth on either side of a missing tooth (or teeth), your dentist will used them down to make bridge. Dental implants may be surgically placed if you do not have healthy teeth or enough teeth to support a bridge. A dental implant is a titanium-based artificial root that is implanted into the jawbone to replace the original tooth's root. The implant serves as a secure anchor for an artificial tooth or bridge.
Then your dentist creates a model of your teeth by taking impressions (molds). The model is used to create a one-piece artificial tooth (or teeth) and two crowns. This is referred to as a bridge.
Meanwhile, your dentist places a temporary bridge in your mouth to protect the exposed teeth and gums.
During your second appointment, your dentist will remove the temporary bridge and replace it with a custom-made bridge. On each side of the missing tooth, the crowns are either bonded to your two healthy teeth or linked to your dental implants (or teeth).
Types of bridges
Dental bridges come in a variety of forms. Depending on the situation of the lost tooth (or teeth) and the condition of your teeth, mouth, and gums, your dentist or prosthodontist will recommend the best one for you.
If there are natural teeth on each side of the space where the tooth is missing, traditional bridges are employed. (A single implant may be recommended as an alternative to a bridge to replace a missing tooth between two healthy teeth.) You won't have to have your healthy teeth filed down to make room for the crowns if you have an implant.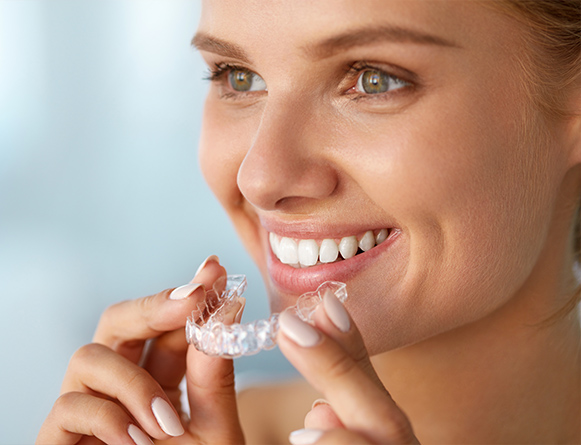 Orthodontics
Orthodontics is a dentistry specialty focused on identifying, preventing and also correcting any badly positioned jaws .. read more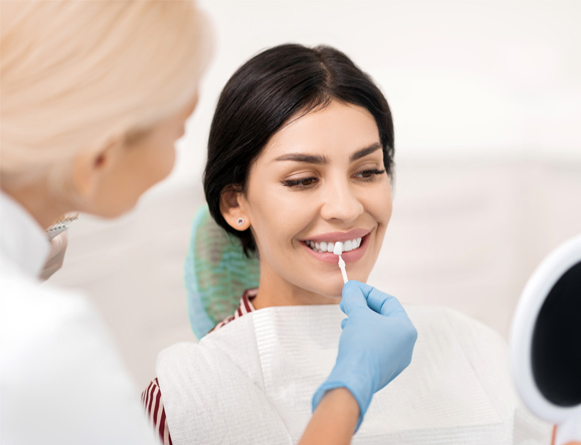 Cosmetic and Restorative
Composite white fillings, Zirconia Crowns, Veneers, Hollywood, Fixed Bridges, Inlay and Only, Emax and Press.. read more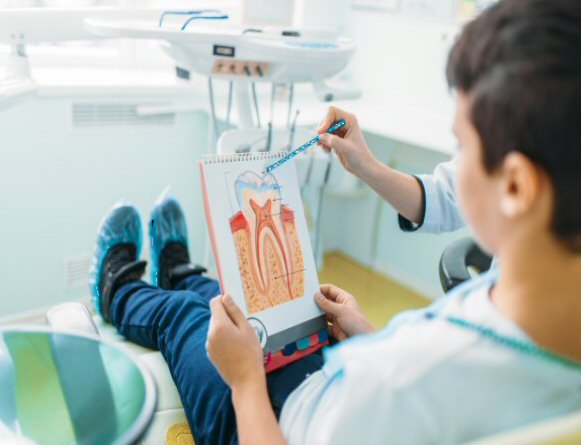 Root Canals
Root canal treatment, also known as endodontic treatment, is the process of removing infected, injured or.. read more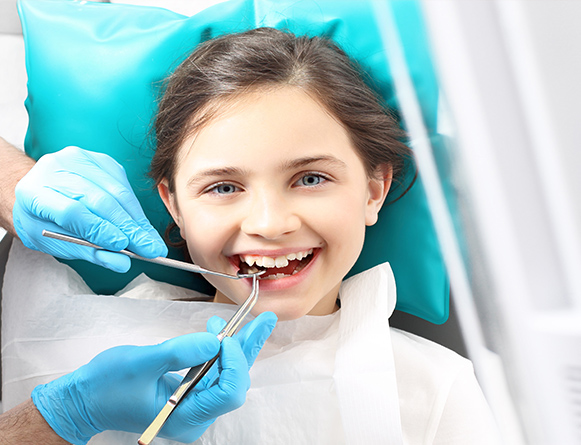 Children Dentistry
Early dental care affects the overall health, performance, and life of your children, even their school experience... read more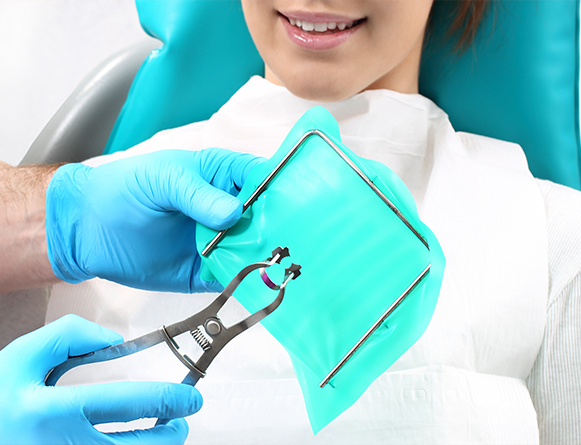 Oral Surgery
Oral and dental surgery is a field in dentistry where it emphasizes different aspects of treatments. ... read more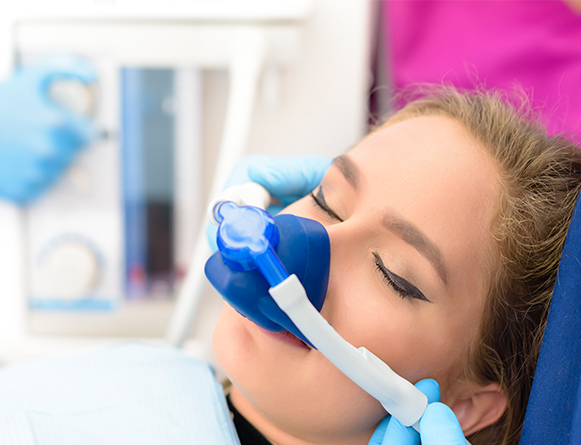 Sedation Dentistry
Going to the dentist is always bringing in some anxiety. The fear of dealing with any type of dental pain is why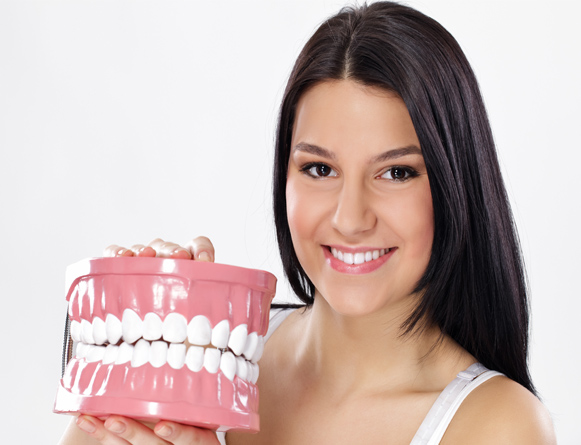 Denture
Dentures are classified into partials or complete. They are basically removable prosthesis .... read more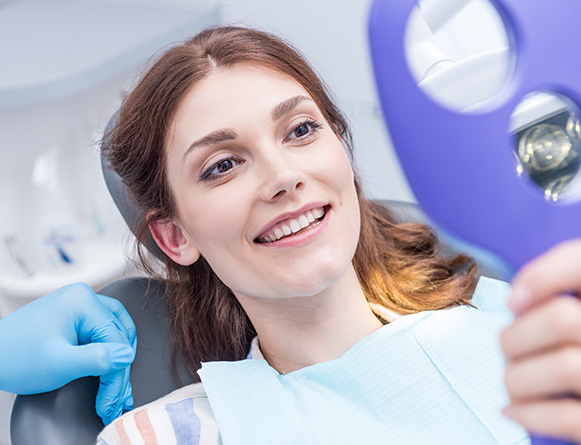 Cleaning and Preventive
An ounce of prevention is better than a pound of cure" this is absolutely true when it comes to ....read more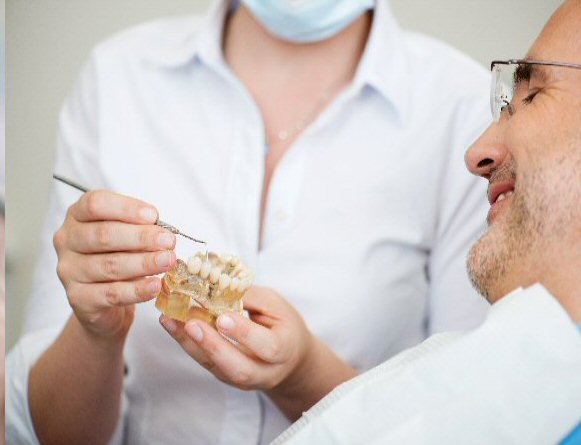 Mouth Guard
Today we're going to break it down and tell you all you need to know about night mouth guards and how to choose the best one for you.