Let Our Professional Dentist Near You in Kitchener Brighten Your Smile!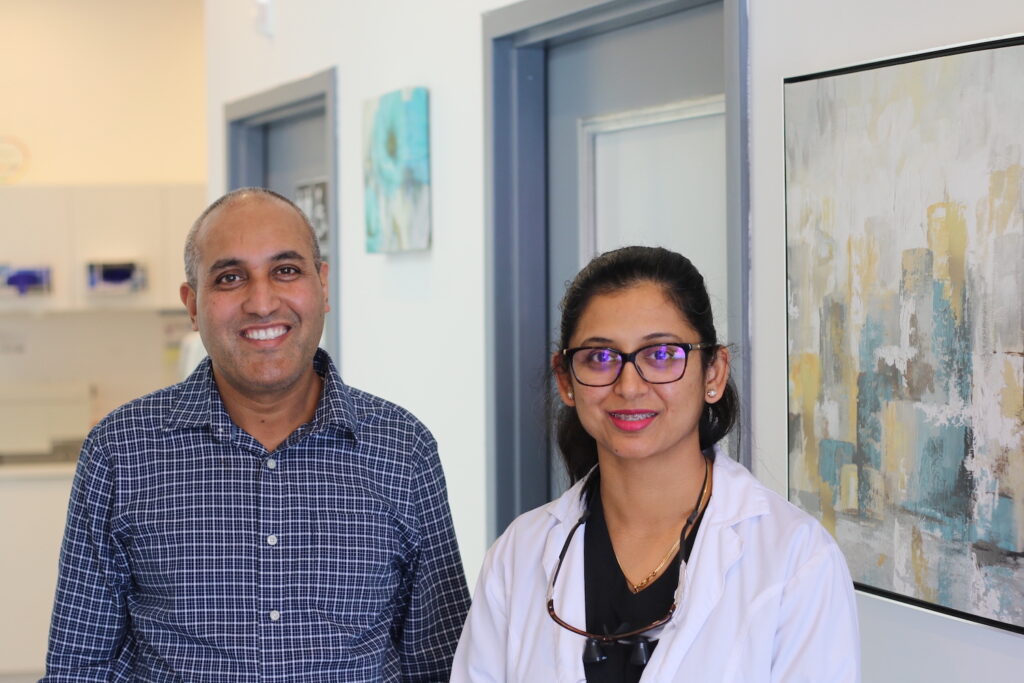 Looking for a dentist near you in Kitchener, ON? Look no further. Our team of experienced dentists are here to provide you with the best possible dental care. We offer a wide range of services, from teeth cleaning and whitening to more complex procedures like dental implants. We also have a wide variety of financing options available, so you can get the dental care you need without breaking the bank. Schedule an appointment today and see how we can help you achieve your perfect smile!
We offer a wide range of dental services. We believe that preventive care and education are the keys to optimal dental health, and take seriously the overall health of your teeth and gums. We take X-rays only when necessary.
Review of your medical history helps us stay informed of your overall health and new medications.
We know how uncomfortable some patients may feel about their dental visits. We dedicate our time and knowledge to make your visit a positive experience, in part by helping you understand the procedure before we begin. Our focus is on building a foundation of trust and understanding, and on personalizing our care and services to make your visits as comfortable and pleasant as possible.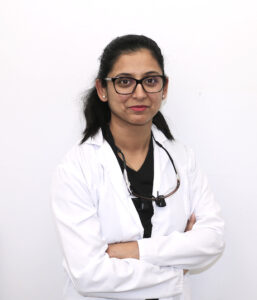 Dr. Navneet Saini received her Doctor of Dental Surgery degree with honors in Esthetic Dentistry from New York University in 2013. As an active member of the Ontario Dental Association and the Canadian Dental Association, Dr. Saini stays up to date with the latest dental techniques and advancements. She has continued to pursue extensive training and education in the field of cosmetic dentistry, root canal therapy, oral surgery and Invisalign®.
Dr. Saini believes in a personalized approach to dentistry. She builds a relationship with her patients based on honesty and trust. She aims to offer her patients a relaxing, patient-focused dental experience. Dr. Saini listens to her patients' concerns and takes the time to develop a dental health plan that meets their concerns and addresses all their oral health needs.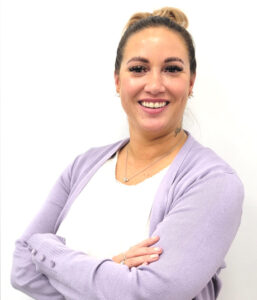 Sarah Ellard-Dental Administrator
Sarah is one of the faces you will see when you first come into our office. She has a background in health sciences and understands the importance of patient-centered care so is always willing to go above and beyond to ensure our patients have the best possible experience at our clinic. In her spare time, Sarah enjoys spending time with her 8 brothers and sisters and her 2 cats!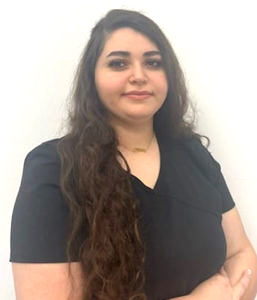 Mareen - Dental Assistant
Mareen earned her Dental Assistant Certification at Westervelt College School and joined our team shortly after. She loves working with a great doctor and team that takes excellent care of each and every patient. In fact, that's her favourite part of her job! In her spare time, she enjoys travelling. Here's an interesting fact about her: she wants to skydive!
Michias .Bahlbi (imherewhateverok)
2021-11-09
Amazing dental clinic! All the staff are friendly and professional and always do their utmost to ensure a great experience! They've gone above and beyond handling the insurance claims and making sure I'm aware of all my options. Dr. Shafe is very personable and I've always felt very comfortable during my appointments. Couldn't recommend it more!
Felt welcome and put at ease from the moment I started at Nordic! Have always bent over backwards to help with any issues, including assisting my adult daughter the day we called for assistance! After previously having a dentist for 20+ years, who retired, is was awesome switching to Nordic Dentistry! Highly recommended!
Patricia Lauer
2021-06-12
I had a wonderful experience with Nordic! I am always apprehensive about going to the dentist and have been made to feel bad about my teeth in the past (lots of cavities), but not at Nordic! Dr. Shafe and her dental assistant were friendly, professional and accommodating and actually told me I had nice teeth (I mean aside from the work that needs to be done of course.) We talked about a care plan that fit my budget and I walked away feeling great! I would not hesitate to recommend Nordic to anyone!
Amazing service, knowledgeable, friendly doctor and staff! Already suggested this dentistry clinic to my friends! You won't regret going there.
I had a wonderful experience with Dr. Sara, so I'm very sensitive with my teeth I was worried how to get done so they did a such a great job and also they are friendly and professional. I highly recommend it to everyone to go there. 😊
Honestly the best dentist I have ever been to. They are so friendly and the dentist does an amazing job. Would recommend 100% to anyone looking in the KW area.