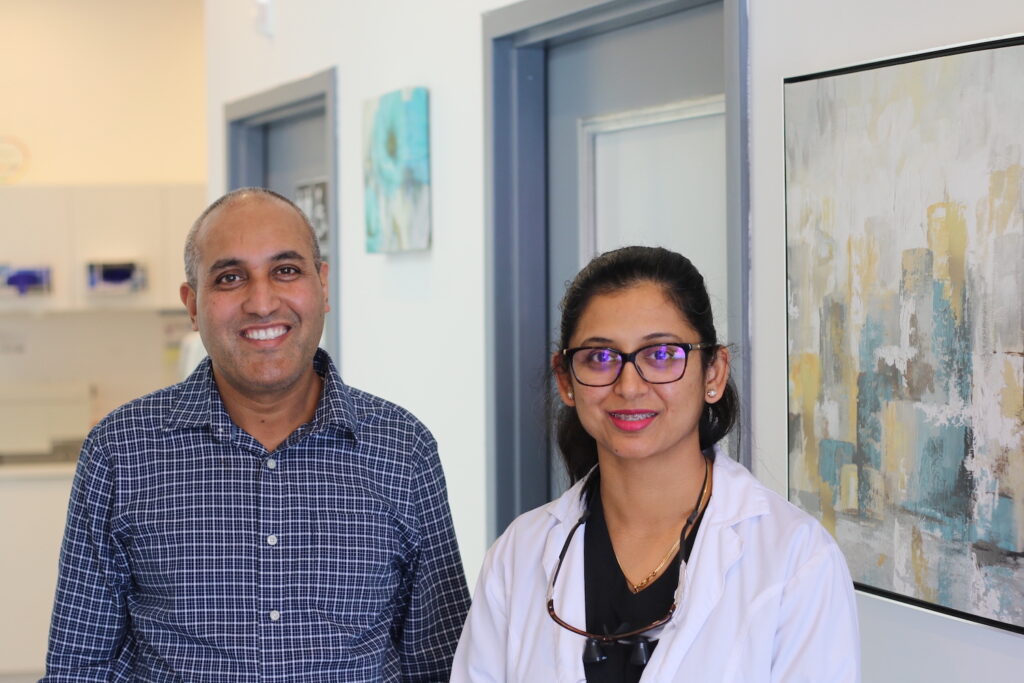 Let us brighten your smile!
We offer a wide range of dental services. We believe that preventive care and education are the keys to optimal dental health, and take seriously the overall health of your teeth and gums. We take X-rays only when necessary.
Review of your medical history helps us stay informed of your overall health and new medications.
We know how uncomfortable some patients may feel about their dental visits. We dedicate our time and knowledge to make your visit a positive experience, in part by helping you understand the procedure before we begin. Our focus is on building a foundation of trust and understanding, and on personalizing our care and services to make your visits as comfortable and pleasant as possible.
Dr. Navneet Saini received her Doctor of Dental Surgery degree with honors in Esthetic Dentistry from New York University in 2013. As an active member of the Ontario Dental Association and the Canadian Dental Association, Dr. Saini stays up to date with the latest dental techniques and advancements. She has continued to pursue extensive training and education in the field of cosmetic dentistry, root canal therapy, oral surgery and Invisalign®.
Dr. Saini believes in a personalized approach to dentistry. She builds a relationship with her patients based on honesty and trust. She aims to offer her patients a relaxing, patient-focused dental experience. Dr. Saini listens to her patients' concerns and takes the time to develop a dental health plan that meets their concerns and addresses all their oral health needs.